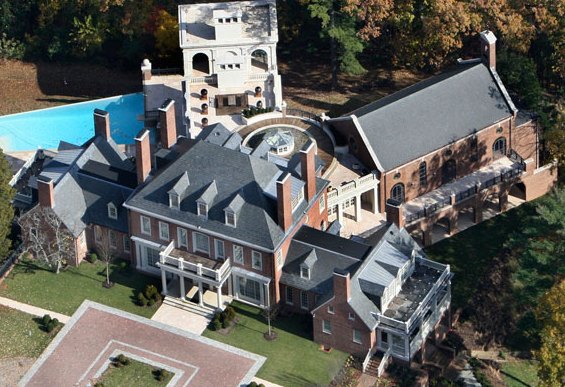 You are viewing a series of photographs of Renaissance Custom Glass Cupola and Roof Lantern designs.

Renaissance placed a nicely appointed glass roof cupola on the center of this estate home located on the Severn
river, and the Chesapeake Bay in Annapolis, Maryland. Formerly known as a secluded Capuchin
monastery, this home was renovated with the idea of entertaining family and guests.

Click "Next" or "Previous" to continue viewing this series of skylights.

Click on "Return To Site" to view all our specialty glass products:
Conservatories, Greenhouses, Atriums, Orangeries, Palm Houses,
Pool Pavilions, Custom Skylights, Glass Roofs, Glass Roof Lanterns,
Glass Dormers, Glass Domes, and Wood Framed Garden Windows.
Renaissance Conservatories • 132 Ashmore Drive • Leola, PA 17554 • 800-882-4657