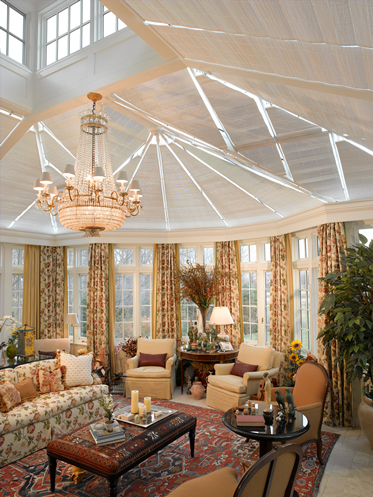 You are viewing a series of photographs of Renaissance Custom Glass Cupola and Roof Lantern designs.

This fully finished lantern was custom designed to fit over the center of one of our conservatories.

Select "Return to site" at the top of this page to go to our Skylight/Cupola Section.
You may also select our Logo to be directed to our Homepage.
Renaissance Conservatories • 132 Ashmore Drive • Leola, PA 17554 • 800-882-4657