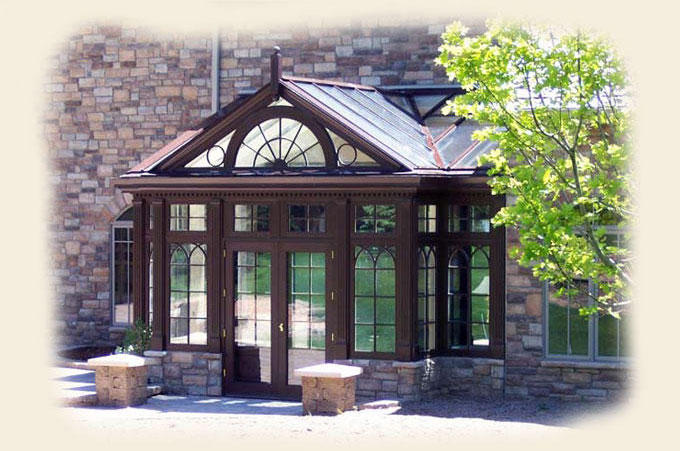 You are looking at a series of photographs of Renaissance Horticultural Greenhouses.

Some greenhouses stand alone.
Others, such as this annex-like approach
are designed to enhance utility with convenience
by placing our clients' favorite plants right at their fingertips.

Imagine what we can do for your home!

Click "Next" or "Previous" to continue viewing this series of greenhouses.

Click on "Return To Site" to view all our specialty glass products:
Conservatories, Greenhouses, Atriums, Orangeries, Palm Houses,
Pool Pavilions, Custom Skylights, Glass Roofs, Glass Roof Lanterns,
Glass Dormers, Glass Domes, and Wood Framed Garden Windows.
Renaissance Conservatories • 132 Ashmore Drive • Leola, PA 17554 • 800-882-4657