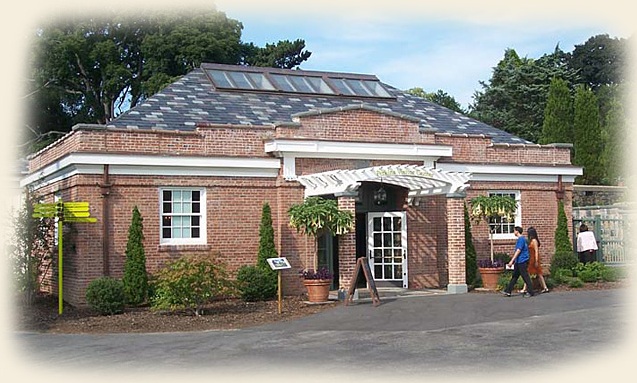 You are viewing a Skylight System that was designed, manufactured and delivered to the Wave Hill Botanical Gardens located in New York, NY.
The Skylights were placed on the Perkins Visitor Center.

Our Glass Roof Lanterns, Custom Skylights, Glass Roofs, Dormers, and Domes
are among the many ways Renaissance can add a unique piece of history
to your home.
Highly detailed engineered CAD shop drawings
Hardwood Interiors with concealed structural steel
Low-E double or triple insulating glass glazing with safety glass per code.
Exterior Cladding options such as:

Copper
Powder-coat Aluminum (Over 275 Colors)
Zinc-coated Copper
Lead-coated Copper
Stainless Steel

Installation by an apprentice-trained Renaissance Installation team
Engineering Stamp for All states and Canada
Over 1000 projects from Nantucket to Waikiki Hawaii that have required weld certification, Miami-Dade Hurricane tests, and Title 24 Energy compliance.
Also see our...
Conservatories, Custom Skylights, Glass Roofs, Cupolas,
Glass Dormers, Glass Domes, and Wood Framed Garden Windows.
Renaissance Conservatories • 132 Ashmore Drive • Leola, PA 17554 • 800-882-4657