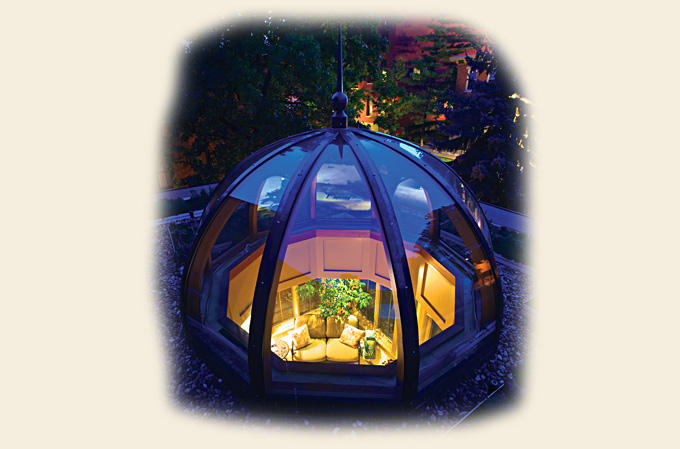 You are looking at a series of photographs of Renaissance Glass Domes and Glass Dormers.

Special thanks to Chuck Chambers for being instrumental in helping Renaissance attain this photograph of the conservatory he designed. Discover more about the background of this conservatory and its unique Green Living Roof by visiting our web link "Renaissance In The News" located on our top navigation bar.

To learn even more
you can contact Chuck Chambers at:
Chambers Architecture
208 Brown Street
Dayton, Ohio 45402-0096
Office 937-223-0096 Cell 937-287-4486
Email CChambers@Chambers-Architecture.com

Imagine what we can do for your home!

Click "Next" or "Previous" to continue viewing this series of skylights.

Click on "Return To Site" to view all our specialty glass products:
Conservatories, Greenhouses, Atriums, Orangeries, Palm Houses,
Pool Pavilions, Custom Skylights, Glass Roofs, Glass Roof Lanterns,
Glass Dormers, Glass Domes, and Wood Framed Garden Windows.
Renaissance Conservatories • 132 Ashmore Drive • Leola, PA 17554 • 800-882-4657